Tokyo Ghoul : Top Facts About Kaneki Ken You May Not Know
 Ken Kaneki is the main character of the Tokyo Ghoul series written and illustrated by Sui Ishida. This series firstly published in Shueisha's seinen manga magazine Weekly Young Jump from September 2011 to September 2014 and was divided into 14 tankobon volumes. Then this series continued next chapters until 2018 and it has become top – flight anime until now. About our protagonist, his journey seems to be fluctuating and a bit tragic at the end, but his thinking and mood reflects all of us when we are stuck in trouble like him, that's how we sympathize and love him. So, if you are a big fan of this anti – hero, you may know some interesting facts about Kaneki Ken.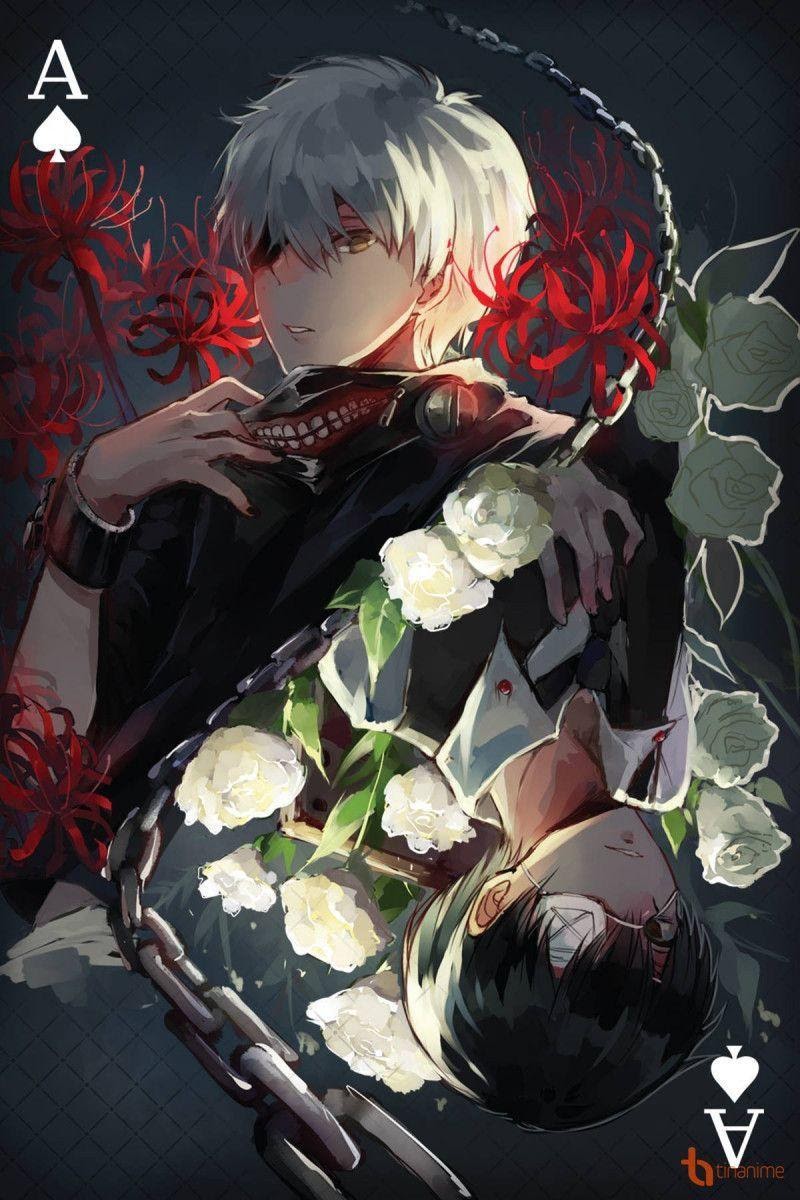 Kaneki was ranked second in the hottest character popularity poll, while Haise Sasaki came third.
This fact seems a bit funny considering that Kaneki and Sasaki are the same person, but still, fans tend to like the violent and badass-looking Kaneki more than the caring Sasaki. All in all, this just means that he has earned a double place in our hearts thus deserving two places in the character popularity poll.
Kaneki shares the same birthday with Arima Kishou.
He has actually two birthdays, one as Kaneki, which is on December 20th, and one as Sasaki, which is on April 2nd. The one he shares with Arima is actually the one in December. It is also very interesting that Kaneki "killed" Arima on their birthdays (according to the date when that chapter came out).
The sudden whitening of Kaneki's hair caused by torture is a condition known as Marie Antoinette Syndrome.
This syndrome is a sudden whitening of the hair, caused by extreme stress or emotional trauma. It was named after the last queen of France, Marie Antoinette, whose hair turned white during the imprisonment prior to her execution by the guillotine. This same thing happened to Mutsuki Tooru as well after she was tortured by Torso.
The relationship between Sasaki and his mental projection of "Kaneki" is akin to his relationship with his projections of "Rize" and "Jason" in the past as Kaneki.
"Rize" and "Jason" would often tempt Kaneki to give in to his ghoul self, while "Kaneki" tried to have Sasaki accept him. Both projections represent the ghoul side of himself. This also means that Kaneki\'s talk with Hide during his fight with Arima was a projection as well.
Kaneki has a lot of nicknames.
He 

has a total of 16

 nicknames. We are already aware that he has two different names, but beside that, he has 14 different nicknames or aliases: Eyepatch, Centipede, One-Eyed Ghoul, Kakuja\'s Egg, Shironeki, Kuroneki, Akaneki, Number 240, Black Reaper, Sassan, Maman, Sasako, Sasaki the Sasarious, and The One-Eyed King.
During his time as a CCG ghoul investigator, Sasaki earned two honors: Single White Wing Medal, and Golden Osmanthus Medal.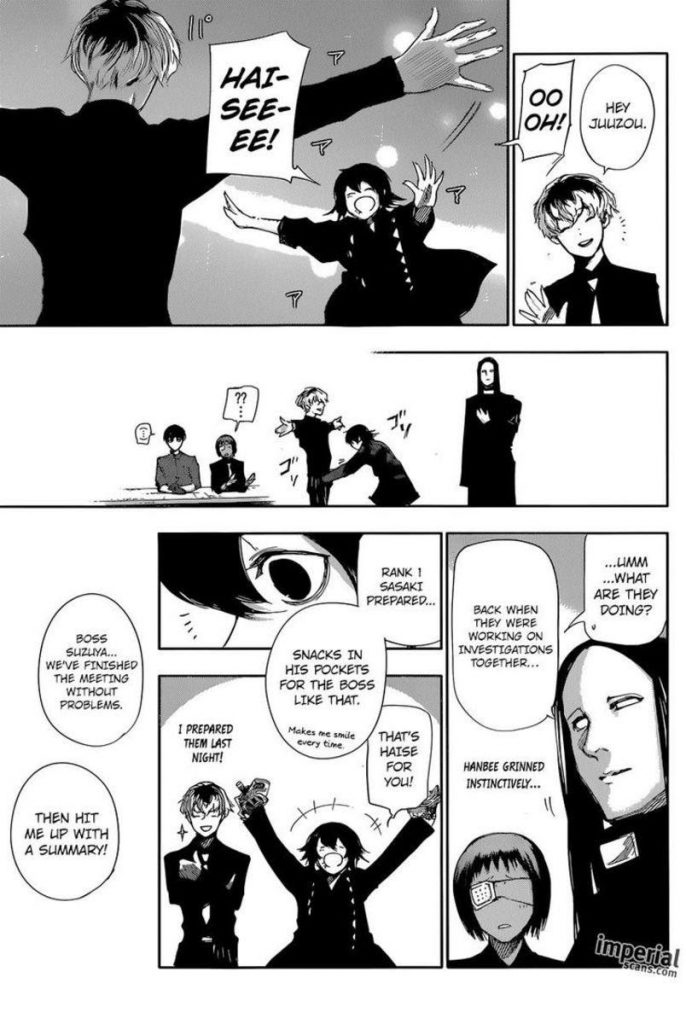 In the Tokyo

 Ghoul Epilogue, Sasaki started off as a Rank 3 investigator and made his way to Rank 1, First Class, and, finally, Associate Special Class. In the process he got two medals of honor. It\'s really a shame that he had to quit being an investigator.
That's some interesting things about Kaneki Ken. We hope you were able to learn a few new things about him and if you knew all of these facts already – then congratulations, you're a hardcore Tokyo Ghoul fan.
Thank You for Reading Our Article.
Visit us:  https://tokyoghoul.store/ to buy Tokyo Ghoul Official Merch.